Herba Houttuynia - Yu Xing Cao
€ 26,00
/Piece
Packaging:
100 g granules
herba houttuyniae cordata - yu xin cao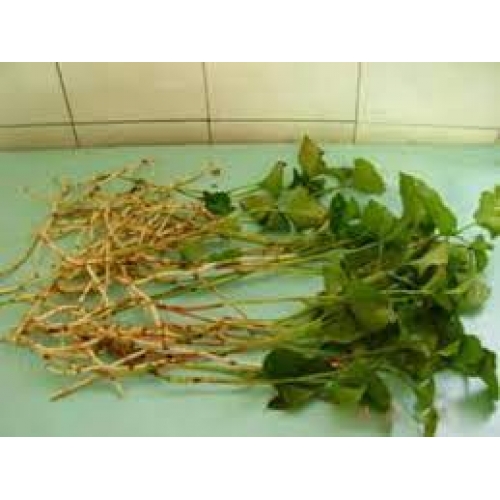 herba houttuyniae cordata - yu xin cao
herba houttuyniae cordata - yu xin cao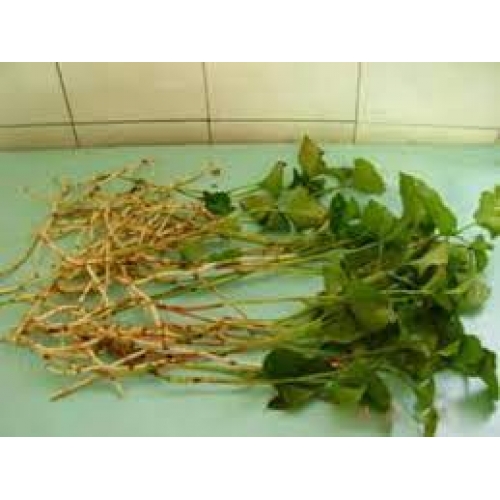 Botanical Name: Houttuynia Cordata Thunb. (Ji Cai)
Taste: acrid, cool
Meridian: lung
Therapeutic Actions:
clears heat and eliminates toxins, reduces swelling and expels pus
eliminates damp-heat in bladder and promotes miction
extract 5:1 herba houttuynia - yu xing cao
2.5-4.0 grams to be taken once daily, 15 minutes after meals, dissolved in boiled water. 
This is a herbal food supplement. A dietary supplement should not be used as a substitute for a varied, balanced diet and healthy lifestyle. Do not exceed the recommended daily dosage. Keep out of reach of children.
These herbal nutritional supplements are best taken on professional advice. The plant extracts 5:1 or 10:1 are prepared according to GMP standards and an analysis is performed on each lot. All ingredients are approved by European legislation. These nutritional supplements prevent or correct an energetic disorder. The information is for this purpose only. In any case, we cannot be held responsible for incorrect or inappropriate use.
Store in a dry place, sealed and at room temperature, unless otherwise advised on the label.
Consult an expert before using supplements in case of pregnancy, lactation, medication and illness.