Joint Pain Treatment Massager with FIR + LLLT + Led Light therapy + Massage Clinical Proved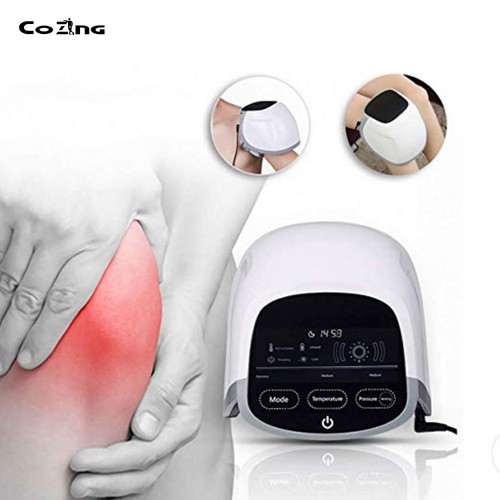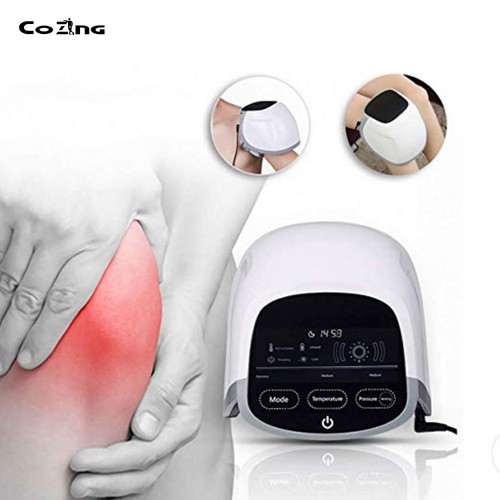 What's the Home Use Joint Pain Treatment Massager indications?
It has good treatment effect on the Golf wrist pain,tennies elbow pain, Rheumatoid arthritis, Arthritis,Ankle pain,joint / knee / elbow / shoulder / wrist  pain, joint swelling, sports injuries, sports sprain and so on.
What`s the Infrared Light Therapy  benefits?
Nitric oxide is the key to the dramatic improvements that infrared light therapy provides. This short-lived gas is crucial to the health of your arteries. Infrared energy prompts the release of nitric oxide, which enhances blood flow in the immediate vicinity. This boost in blood flow brings oxygen and nutrients to injured, aching tissues, resulting in fast healing. It also reduces pain and inflammation.
After 30 minutes used COZING-T02 , blood flow is enhanced by 400 percent, and this boost in local circulation persists for several hours after therapy. Most will experience a large amount of relieve, relaxation, warming of the area worked, among others'. The most dramatic benefits of infrared light therapy are achieved with multiple treatment sessions.
What to expect from your Infrared Light Massage Therapy Session?
1. Infrared Therapy Massager combines massage, acupressure, therapeutic heat, far-infrared rays into one device. Therefore it has an incredible deep healing effect, combining various deep muscular and lymphatic techniques with infrared light.
2. Infrared Massage Therapy helps to strengthen the organs and immune system, alleviate acute and chronic pains, relaxe the body, release the stress caused by intense, active, stressful days. Most patients experience great relief during and after therapy that can last days and/or even weeks.
3. Infrared Massage is for the intention of improving and reinforcing the whole body on a cellular level and support personal well being.
4. The treatment relaxes muscles, improves blood circulation, stimulate blood flow and tissue response and repair, relieve acute and chronic pain, and release pollutants trapped in the musculature.
5. The infrared light penetrates deep in the skin and takes up the cavernous tissues. Combined with muscular techniques Joint Pain Threatment Massager helps to firm, repair, rebuild, push out toxins on a deeper level, opens up muscle and tissue fibers, increases circulation and healing, allowing for an even deeper healing in the area(s) being transported.
What`s the advantage?
1.LCD touchable display
2. Humanized design, with 90 degree shape, it suit for the keen, elbow and ankle; belt is flexible, suit for various keen;
3. During the treatment, NO need hand held;
4. Small size and easy to carry;
5. physiotherapy rehabilitation at home, no side effect, no trauma;
6. The knee pain relief machine functions includes red light therapy, low level laser therapy, kneading massage and far infrared thermal therapy.
Back to overview